About Us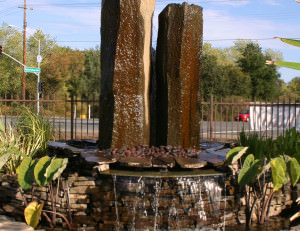 Serving you since '92…Valley Rock is owned by Kurtis and Kelly Nixon. The Nixon Family has been residents of Placer County since the early 80's, where they have raised their two daughters, Olivia and Cherie.
Our "yard" spans from the corner of Taylor Road and Sierra College in Loomis to the border of Rocklin. With stone, wall, paver, firewood and over 45 bins of bulk materials the selection is visible when you drive in. We pride ourselves in helping the homeowner, contractor, designer, or architect with all project sizes.
Our community presence ranges from church support, school parades, Veteran events to local gardens. We are an interwoven part of the Placer County neighborhood, we have grown as our community has evolved. Expertise, service and top-notch products are our elements.
We are open Monday to Friday 7:00 am to 5:00 pm, Saturday 7:00 am to 3:30 pm, and we are closed Sunday, reserving that day for Family!